Nusa Penida has become the main highlight of Bali. With daily fast boats departing from Sanur to Nusa Penida it's only a short boat trip away from Bali's mainland and a perfect destination for a Day Tour from Bali or simply stay longer to explore beautiful places like Kelingking Beach and Angels' Billabong, just to name a few. These are 10 things to do on Nusa Penida.
How to get to Nusa Penida
Getting from Bali to Nusa Penida island is easy and straight forward, there are numerous ferry (fast boats) operators leaving daily from Sanur to Nusa Penida. Most ferry companies offer multiple sailings a day. The best is to book your ferry ticket directly online to get the lowest price. Most operators offer complimentary hotel shuttle service to the port.
Now that you know how to get to Nusa Penida, let's get started with the list of top 10 things to do on Nusa Penida.
1. Diamond Beach
Opposite of the Atuh Beach cliff you will find the most beautiful white sand beach of Nusa Penida. Via a newly (2018) made stair you can now visit the beach where you will be welcomed by pearl white sand between your toes, although the top viewpoint is the best place to see Diamond Beach and to take pictures. Due to strong waves and current, swimming at Diamond Beach is not recommended.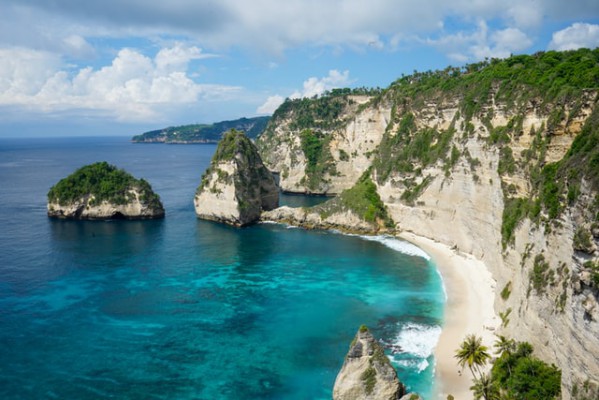 2. Swim at Atuh Beach
On the most eastern tip of Nusa Penida you will find Atuh Beach, which together with Diamond Beach are two of the most beautiful beaches in Nusa Penida. Atuh Beach is a hidden gem with offshore rock formations, hidden away by two high cliffs on both sides. Take a 10-minute walk down the stairs to reach this paradise.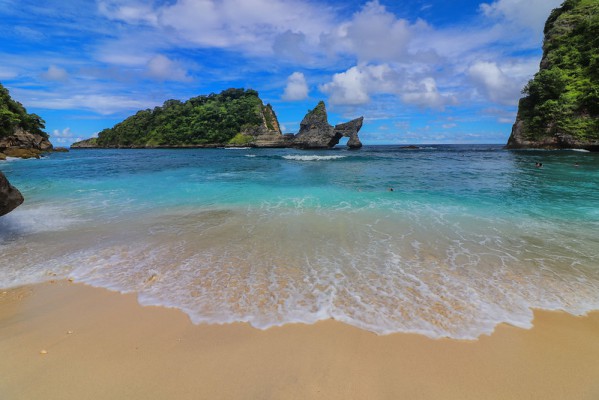 3. Kelingking
Kelingking viewpoint and Kelingking beach is what most people know when they think about Nusa Penida and is what made Nusa Penida famous. From the cliff you can climb all the way down to the secluded, white sandy beach with turquoise waters enclosed by a steep cliff and headland. Climbing down to the beach takes about 40 minutes but it's well worth the climb.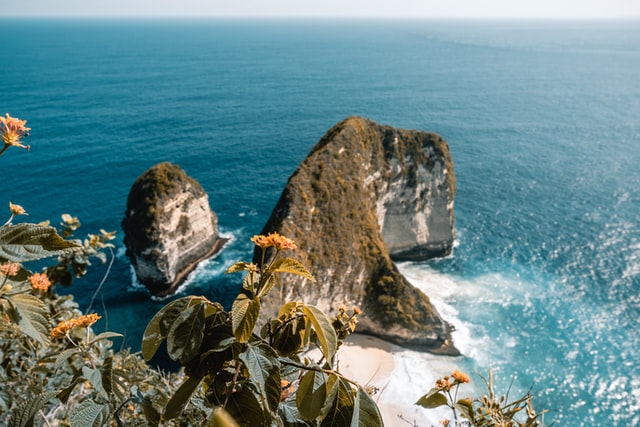 4. Teletubbies Hill
The name of the hill was created by tourists based on the famous TV series 'Teletubbies' with the four funny characters named Tinky, Winky, Dipsy, Lala and Poo who became residents of the Teletubbies Hill. There are many green dunes that adorn these hills, the hills are formed from limestone above with a thin overgrown with green grass and absolutely a stunning place during sunsets.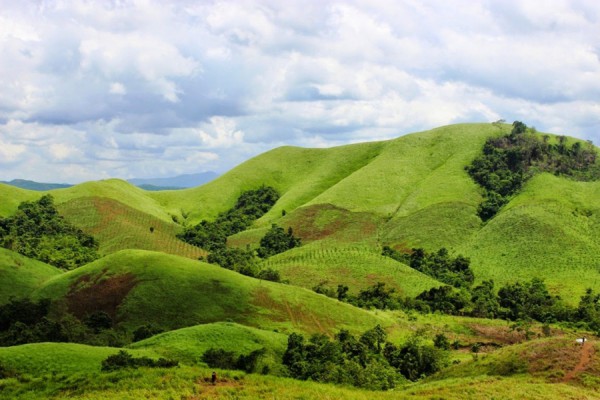 5. Rumah Pohon Treehouse
Only 5 minutes from Atuh Beach you will find a unique Airbnb 'Rumah Pohon Treehouse' with an even more unique viewpoint. Build on a small cliff are three treehouses almost 360 degrees surrounded by the Indian Ocean and an absolute unbeatable view.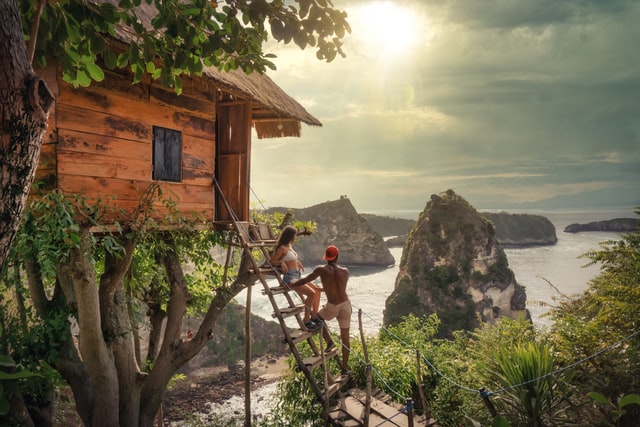 6. Tembeling Natural Pool
One of the best kept secrets of Nusa Penida has to be Tembling Natural Pool. A blue watered gem hidden away in the green lush jungle. This is a place you don't want to skip.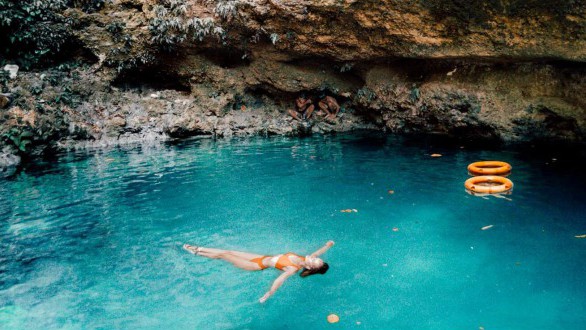 7. Tembeling Beach
Just a short walk from Tembling Natural Pool you will find Tembling Beach, a white-sand beach to relax for a few hours and make some photos. Tip: Don't forget to take a look at the secret beach on the other side of the cove, you will be surprised!
8. Thousand Islands Viewpoint
Located on the same point as the Rumah Pohon Treehouse you will find the Thousand Islands Viewpoint. The view on the white-sand beaches and the 200-meter-high cliffs are absolutely stunning and a great moment to feed your instagram with amazing pictures.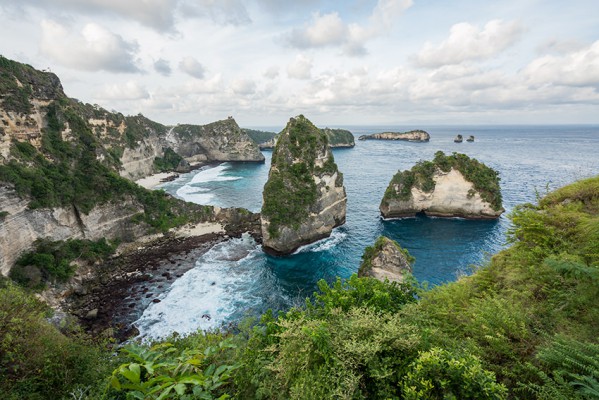 9. Peguyanan Waterfall
On the high cliffs of South East Nusa Penida there is a small waterfall with fresh water. To get there you will need to hiker over the cliffs and walk a 150-meter iron blue stairs, which takes you to the bottom of the cliff where you can view the scenic surroundings. At the bottom you will find a small freshwater waterfall together with a small Hindu temple. The views from the hike are amazing.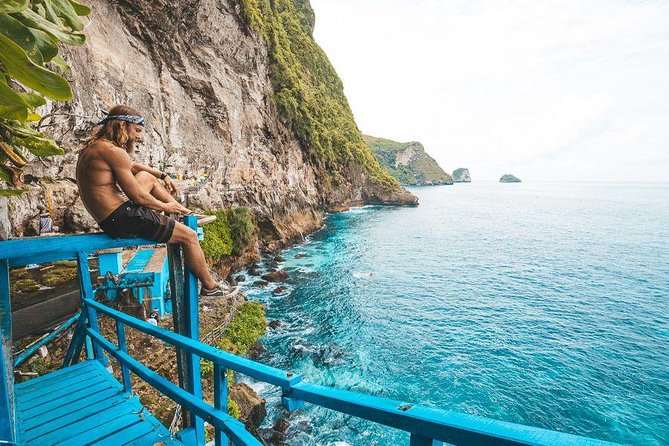 10. Angel's Billabong
Angel's Billabong is a natural formed infinity pool in Nusa Penida. Take a dip in the super clear water. Important note: Do not go near the edge of the rocks by the sea as the sea sometimes gets over the edge and creates dangerous situations.
Published on 2020-08-28