Are you planning a trip to Bali and Nusa Penida island? Then you are in the right place. In this article we will try to explain everything you need to know on how to get from Bali to Nusa Penida by fast boat and things to do on Nusa Penida.
About Nusa Penida
Nusa Penida is one of the three Nusa Islands southeast of the Indonesia's island Bali, with the other two islands being Nusa Lembongan and Nusa Ceningan. Nusa Penida is separated from Bali by the Badung Strait and falls under the district of Klungkung regency. The terrain is hilly, the coastline boasts huge cliffs overlooking the Indian Ocean and the island has great dive and snorkel spots and plenty more amazing spots to feed your Instagram!
The best route from Bali to Nusa Penida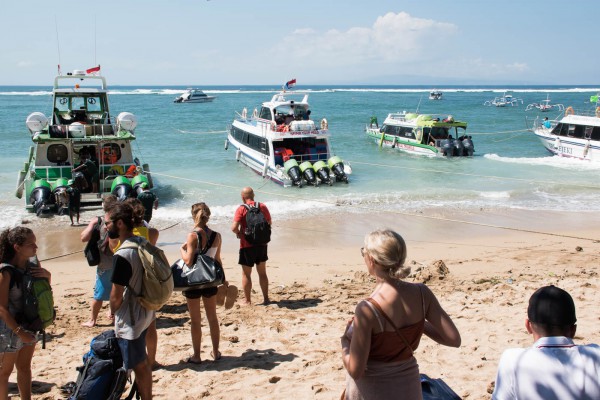 Most fast boats from Bali to Nusa Penida depart from Sanur or Padang Bai or Serangan.

With Sanur to Nusa Penida route being the most popular route due to Sanur's central location being not far from most of the popular tourist areas in south Bali (Kuta, Legian, Seminyak, Canggu, Jimbaran, Nusa Dua and Amed).

Most fast boat operators in Sanur offer free hotel shuttle service from the above areas but conditions may apply.

More details about the hotel shuttle service can be found using the search box on our website, in the results you simply click on the 'Ticket details' button and open the 'hotel pickup' tab to read more.
Fast Boats to Nusa Penida
With so many fast boat operators offering daily sailing schedules from Bali to Nusa Penida it can be difficult to figure out which fast boat operator is the right choice for you.

There are both low budget and more high-end fast boat operators. As Nusa Penida sees a lot of backpackers, we will discuss the more affordable and most popular fast boat operators to Nusa Penida, offering a good value for money ratio and proven track record.
El Rey Junior Fast Boat from Sanur to Nusa Penida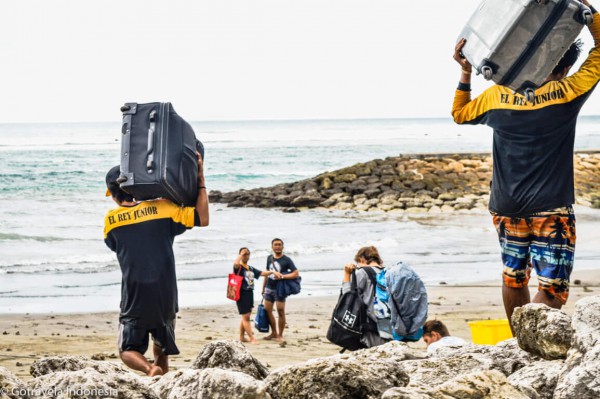 El Rey Junior Fast Boat is a well known and established operator servicing the Sanur to Nusa Penida route, offering 3 daily sailings directly from Sanur to Nusa Penida (and back), arriving in Nusa Penida at Toya Pakeh harbor.
Ticket prices for El Rey Junior Fast Boat to Nusa Penida start from $16 USD one way and $ 30 USD for return trips. Ticket prices can vary depending on demand and season.
Schedule
| Sanur to Nusa Penida | Nusa Penida to Sanur |
| --- | --- |
| 08:00 AM | 09:15 AM |
| 10:45 AM | 02:15 PM |
| 03:00 PM | 05:00 PM |
Crown Fast Cruises from Sanur to Nusa Penida
Crown Fast Cruises is another well established fast boat operator offering daily sailings from Sanur to Nusa Penida.
Published on 2020-08-15